Financially Free: A 21 Day Class
"I'm a lot like you when it comes to complicated financial systems - they make me want to hide under the covers! But I love being financially free. So over years of trial and error, I finally found a truly simple method for becoming financially free, no matter where you are now, and no matter how overwhelmed you may feel."
This class is for you if…
You just want to crawl under the covers sometimes, when it comes to managing your money
You want to get rid of debt
You want to retire early and enjoy life
You want to save money for college for your kids or yourself
You want to take that great vacation
Not having money is getting in the way of your goals – whatever they might be!
It's hard enough to simply SAVE money - but trying to figure out how to INVEST? Forget it. It's WAY too complicated.
Even I RUN from complicated investment systems! But, I have had such a strong desire for financial freedom that I figured out a way to massively simplify the whole thing. And that's what I'm going to share with you in this class.
The Simple Living Path to Financial Freedom and all it takes is 21 days!
If you are looking for the typical Money 101 class, this is NOT for you!
During this course we focus on 3 core concepts: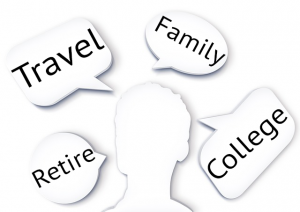 What Do You Really Want?
This is THE most important step and what makes this money class so unique!
I'm not talking about that cute dress or designer shoes. But how do you want to live? What are your heart's desires? Do you even know what they are? I'll teach you how to figure this out and keep this front and center in your life.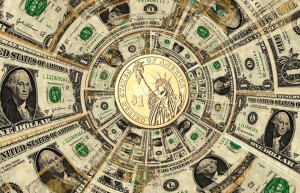 Understanding Your Spending Habits!
Are you enjoying your money? Do your spending habits reflect your desires? During this lesson you learn how to get off the earning-spending treadmill.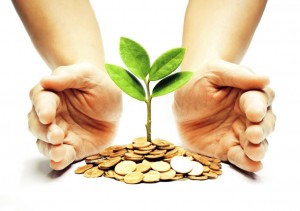 How to Thrive Financially!
Learn the steps to take to becoming financially independent. You'll learn how to get out of debt, how to amass money and how to invest your money. You'll also learn about the styles of investing that match your personality.
Get ready to roll up your sleeves and dive right in!
You'll learn how to get out of debt.
You'll learn what enough is for you.
You'll be hugely inspired by the stories of real people who have done amazing things on very average incomes.
You're going to find out about the simplest and most effective wealth building system ever.
You'll find out what makes you tick.
You'll discover your values.
You'll find out if you've been living according to YOUR values, or someone else's.
You'll get smart about how advertising and online marketing is running your life.
And best of all - you'll find out what floats your boat and makes you happy.
Join the Class for $49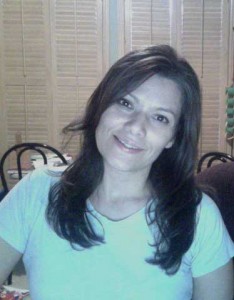 Praise for Janet's Financial Approach
Do you have any idea how much your book shaped my life choices?
Following your guidance about home ownership we didn't buy anything big or what we'd "qualify" to buy. We paid it off in 15 years and are only on our second cars in 22 years of togetherness.
There's so much about your book that still resonates but I bought it pre-internet and can't believe its taken me this long to find you and thank you.
- Melody Lopez
What Do You Get?
A really juicy and surprising intro to money and your life. If you think you're getting a dry, step-by-step, boring, budgeting approach to managing your money - don't sign up!
A little secret - Janet hates boring budgeting. She wouldn't know how to cut a coupon if her life depended on it, and she loves to have fun. So get ready to dive into your juiciest desires and she'll show you how to turn those desires into a life you love.
Hint: you'll learn how to be smart with your money because of your desires. Who knew?
Recorded Calls with Janet Luhrs

Four recorded audio classes with Janet. Yup. Each step of the course is a recorded class with Janet where you'll get the lesson for the week, reading and homework assignments. This is your time to jump in, step up to the plate, do the work, and get on top of your finances once and for all. No excuses!

Your Success is Mandatory

This Financially Free Class is probably the first and only school you've ever attended where you can't fail! Why? Because Janet is a firm believer in all things human. Human beings fail. That's a fact of life. In fact, the most successful people on the planet have had huge failures. But the difference is that they learn from their failures, and they pick themselves up and start all over again. So guess what? In our course, part of your homework is a daily sharing of your successes, no matter how small and seemingly insignificant.

But that's not all. Janet will show you how to turn your failures into successes, and you'll share those, too. You'll learn new money techniques that you can leverage long after class has ended.
A Roadmap for Your Success

At the beginning of class, you'll get a roadmap that details exactly what you'll be learning, the dates we'll meet, and the reading and homework assignments you'll have for the whole course. This way, you'll always be on top of what we're learning and where we're going.

Inspired Homework and Reading

Remember the boring homework you had in high school history class where you had to memorize a bunch of dates, and then promptly forget them as soon as the test was over? Not here. Our homework is designed to help you dive right into the very heart of you. You'll learn what's been making you tick, what your values are, and whether you're living and spending according to your true values. You'll learn about you - what you really want out of your life, and how your money habits can help you get there or keep you stuck. And you'll be looking at your actual spending to see where your money has really been going. Then you'll learn how to make changes and begin spending and investing according to your heart's desires.

We'll also keep you inspired. You'll read hugely inspirational stories of real people who have gotten out of debt in surprisingly creative ways, and how others took the time for the same kind of introspection that you'll be doing, and then woke up, changed the direction of their lives, and began living their dreams.
Start living the life you want with the money you already earn!
$49