Simplify Your Whole Life in 11 Weeks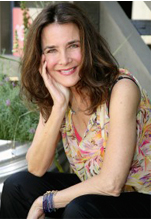 "Welcome to my signature class, Simplify Your Whole Life in 11 Weeks. You can go from feeling completely overwhelmed about your home, life and finances, to a happy, streamlined and simplified life that you dream of. All in 11 weeks, that's my promise to you!"
- Janet Luhrs, best-selling author of The Simple Living Guide
Welcome to Simplify Your Whole Life in 11 Weeks
With a simplified life, anything is possible.
I'll admit it. It sounds completely unreasonable to think that in 11 weeks, your whole life could change from overwhelming, stressful and not at all fulfilling - to sweet and satisfying.
...that in 11 weeks, you could go from being buried and frazzled, to waking up with energy and vitality - feeling like you've just lost a lot of weight.
It is totally unreasonable!
But you can do it!
You can have what I call "The Sweet Life."
I borrowed that phrase from the Italians. In Italy it's called La Dolce Vita, and that roughly translates to "The sweet life."
La Dolce Vita - the sweet life - means the whole Italian lifestyle - sun, good food, passion, hospitality and living life to its fullest.
You can have your own version of the sweet life.
But it takes work!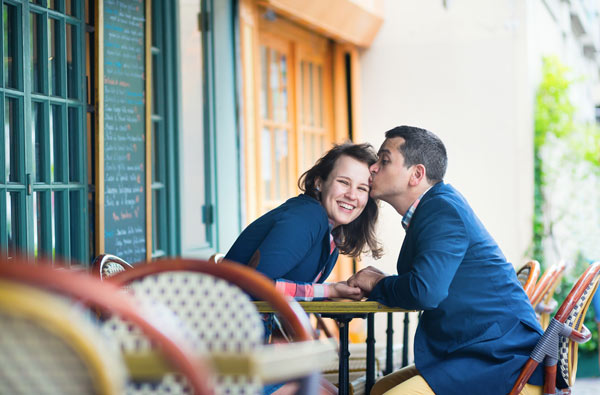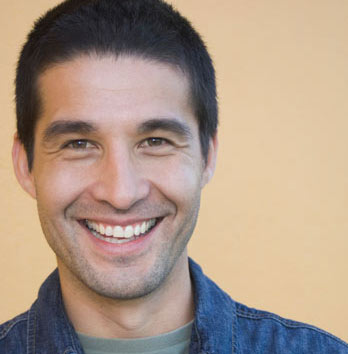 "Great advice for a happy life, and helps you to see the rat race for what it really is."
- Benvolio
It's easy to maintain the status quo and not change anything.
It's a lot easier to complain and fantasize about the life you really want - than it is to actually take steps to change it.
So when I say that you can, indeed, change your life in 11 weeks - I'm not saying you can sit back and be passive. When you decide to sign up for my 11 week class - you'll have work to do.
You'll have to gather up your courage and be a hero in your own life.
You'll have to stand up and say, "I've had enough of living with so much stress. I've had enough of feeling like I'll never catch up. I'm exhausted by my work and spend cycle and I'm sick of seeing no way out of that. And I can't stand another day of walking into my house or closet or office, wanting to scream. I want financial independence but I can't even imagine ever getting there.
"But I'm ready. I'm ready for a new way of living. I'm ready to be happier and I'm ready to do what I have to do to get there. I'm sick of putting this off - sick of telling myself I can start on this tomorrow. Sick of putting off my life. I am ready to be my own hero."
If you are truly committed to change then keep reading!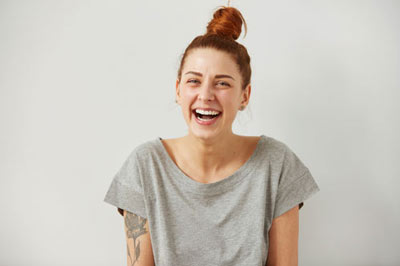 "If you are stressed and tired of letting life live you instead of the other way around - this is for you."
- R.S.
One Step at a Time
I will teach you to live your one sweet life the way you want to, One Step at a Time!
You'll go through your home and office and get rid of your clutter and you'll learn how to make these changes from the inside, where it counts.
I'll teach you my simple, fast strategies for getting rid of your clutter.
You'll get on top of your finances and start taking actual steps on your way to financial independence.
If you feel like you'll never get off the work and spend treadmill - I'll show you how.
You'll look at how you spend your time, and you'll look at all the stuff that's causing you to feel stressed. You'll take steps to fix this.
You'll make your time your own again.
You'll do all of those things in this 11 week class.
But it's the end of the rainbow that's most important.
It's what you get because of doing these things.
You'll feel free, light, unburdened and happier, on your way to your own sweet life.
That's what this class is about.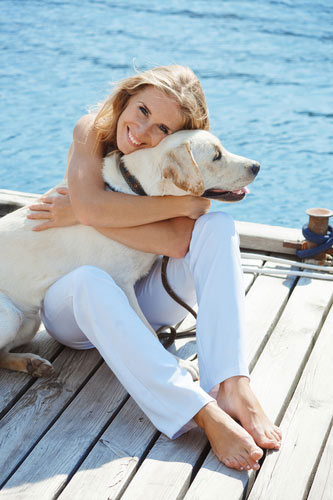 You can do it, I promise.
How Can I Promise?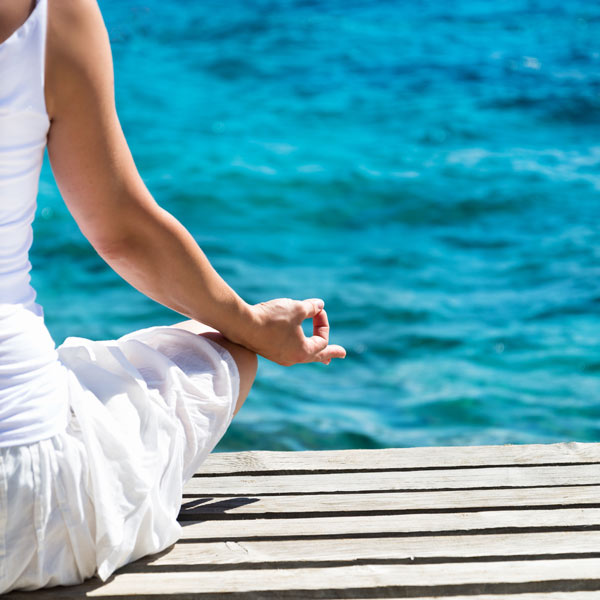 I can promise because there is no way you can take this class, do your homework, and after you complete the class, come out the other end unchanged.
I'm going to open your eyes wide to very new possibilities.
I'll inspire you with real-life stories of people who have gone from living in chaos and feeling overwhelmed, to simplified and happy.
And you'll get to know yourself in a brand new way. I do a lot of teaching in this class, but I also give you a lot of very interesting homework.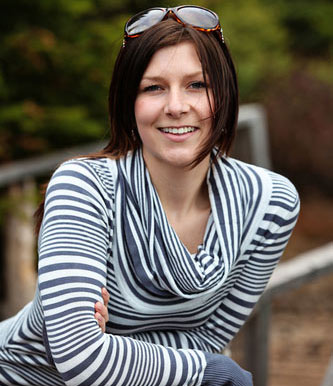 "She encourages you to think of life in terms of trade-offs. If I work 50 hours a week, I can have a big house, but much less time to live in it or be with family. Is this worth it. She also helps to counter conventional wisdom about the kind of money it takes to live a "decent" life. She challenges assumptions and offers new way to think about things."
- Elizabeth
This Class is Not for the Faint of Heart
As I said, Simplify Your Whole Life in 11 Weeks is not a passive, sit-back-in-your-chair class. It's not like reading a book where you don't have to do anything. If you're ready for your life to change in a big way - maybe the biggest ever - then get ready to roll up your sleeves and dive in. Your homework is thought-provoking and enlightening - exactly what you need to be on your way to your sweet and simplified life.
Are You Ready for Your Own Sweet Life?
The Simplify Your Whole Life in 11 weeks class is for you if…
You're sick of feeling like you'll never catch up
You have too little or even no savings
You worry about how you'll cover emergencies
You're concerned about what would happen if you lost your job
If you have kids, you dream of a calm family life but you don't know how to get there.
You can't stand another day of your house looking like chaotic mess.
You want to hide under the covers when it comes to your finances.
You're very ready to make a lifestyle change that will give you the life you've been dreaming of.
And you can literally TASTE your own Sweet Life.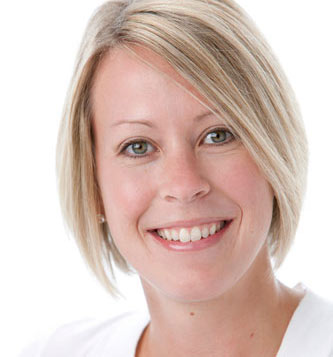 "What a trap materialism is! I have a four year old. She will never be this age again. Today will never be repeated! Live it! Cut out the over-busy-ness!!!"
- Real
Here's a closer look at our 11 weeks together:
Week One: Introduction to Simplicity
How simplicity changes everything - from stress to happiness
What's in the way of you loving your own life?
Week Two: Cultivating a Simple Life
How to start simplifying from the inside - where it counts
Waking up to awareness
Week Three: Where Does Your Time Go and Streamlining Your Time
Exactly where does your time go?
What do you love the most?
How to use your energy to make decisions
How to say no effectively
Hidden ways you waste time
Week Four: Introduction to Financial Freedom and Your Heart's Desires
Find out what you really yearn for in your own life
The surprising connection between your desires and your financial freedom
Week Five: Are You Spending According to Your Values and Is More Better?
Are you spending according to your values?
Does having more make you happier?
Are you working and spending for the wrong things?
Exactly where is your money going?
How to manage your money for happiness.
Week Six: Break the Cycle of Work and Spend
How to break the cycle of work and spend
How to shop with freedom in mind
Week Seven: Getting Out of Debt and Investing Your Money
How to get out of debt quickly
Learn my simple and effective investment plan to accumulate money on your way to freedom
Week Eight: From Chaos to Clutter Free
Why you need a vision first
Creating your own vision book as your guide
Week Nine: The True Impact of Possessions and Turning An Ordinary Home Into a Personal Haven
The surprising, true impact of possessions
How to turn your home into the peaceful haven you need
Week Ten: How to Streamline Your Home and 5 Ways to Clear Clutter Quickly
Clutter clearing your own home, step by step
Eliminating problem areas
How to spend less time on housework
Week Eleven: Saving Time on Housework and Clutter Free and Peaceful for Life
How to "pre-clean" by making the right choices
How clutter keeps you from living your best life
Your very own special 10 day follow up plan to keep you on track and on your way to your simple, sweet life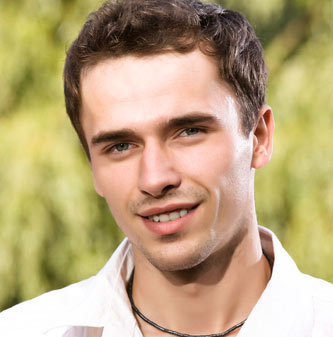 "I have changed some of the ways I do things in regards to minimizing, focusing on quality not quantity and thinking outside the box as to what constitutes living a great life."
- YB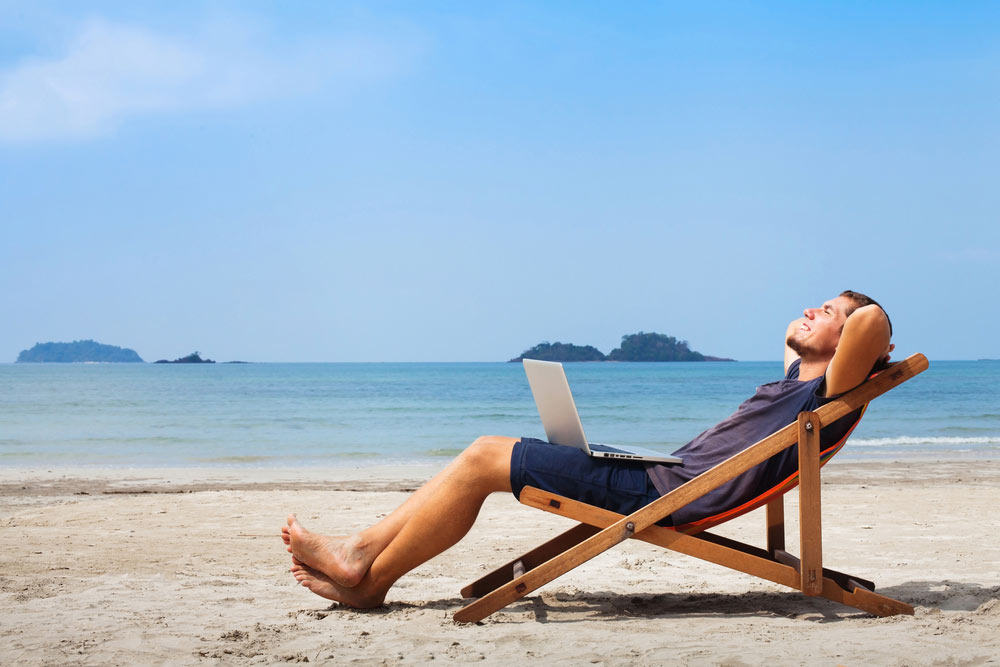 Structure
You'll get a weekly audio lesson from me, plus weekly homework, journaling, and reading to keep you organized and on track.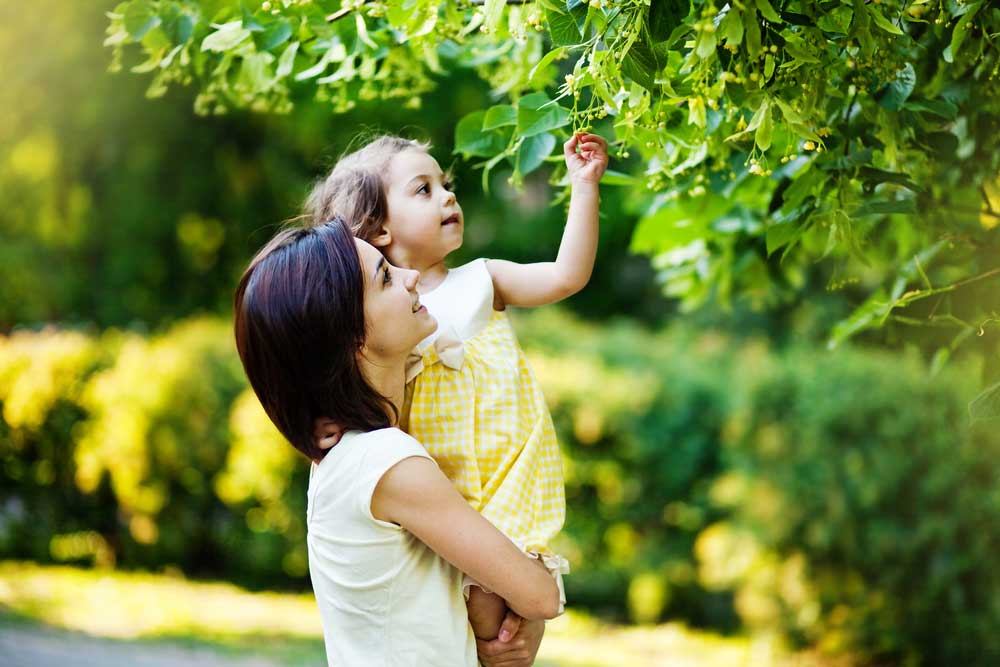 Inspiration
Over my many years writing about the simple life, I've met and interviewed thousands of people who have simplified their lives. They have come from all walks of life and have amazing, sometimes miraculous stories to tell. You'll meet some of my favorites. What do they all have in common? They followed their dreams and let nothing stand in the way.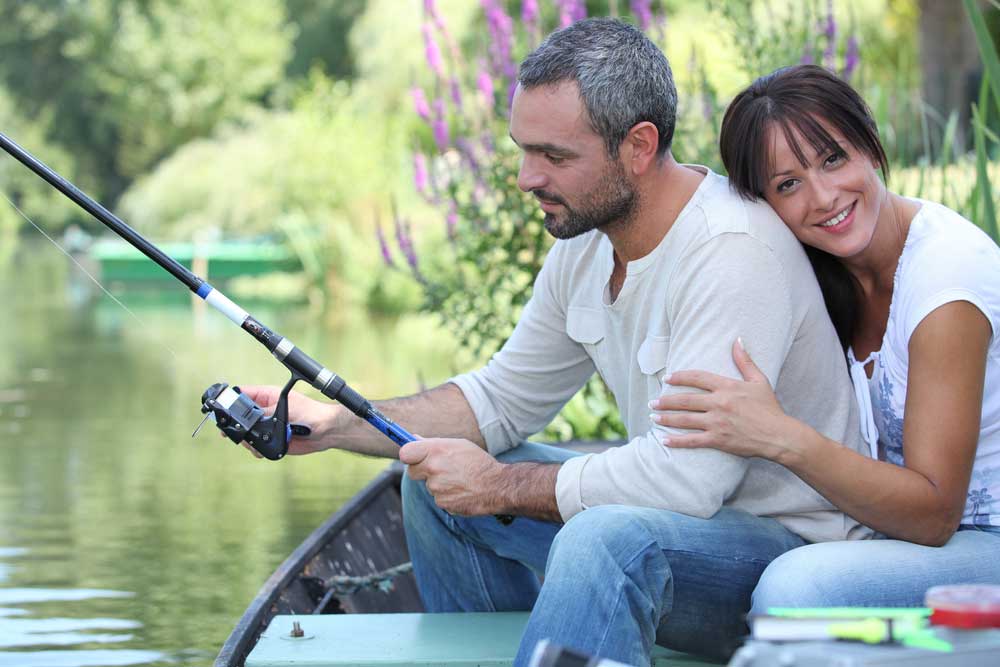 Support
I'll be there for you all along the way. You'll have access to me via a private email address, through my weekly audio classes, and you'll also get a one hour, private consultation with me. I suggest scheduling your consultation about half-way through the class so you can get all of your burning questions answered.
What's Included in the Course
Structure
Guided weekly audios from Janet
Educational presentations
Inspirational reading
Guided homework journal
Personal roadmap for success
Indefinite access to resources and audio recordings
Support
Introductory audio with Janet Luhrs
Personal, one hour coaching session with Janet
Access to private email address for your questions
Workbooks
My Vision Book
Money Roadmap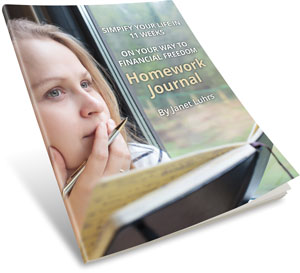 Finance Homework Journal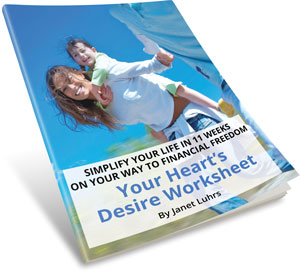 Your Heart's Desire Worksheet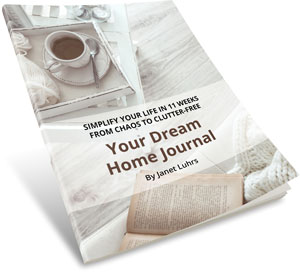 Your Dream Home Journal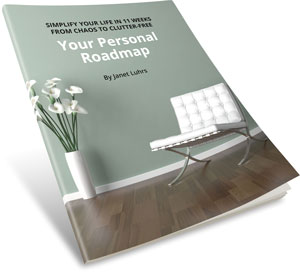 Clutter Roadmap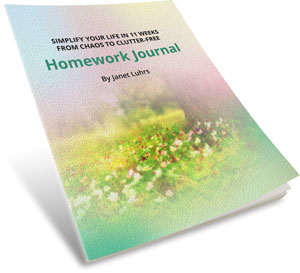 Clutter Homework Journal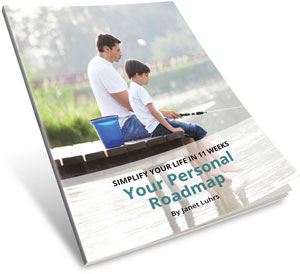 Your Personal Roadmap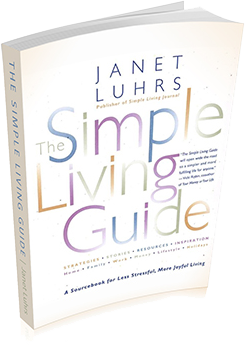 REQUIRED READING: You'll need to get a copy of my best-selling book, The Simple Living Guide. The book contains the inspirational reading that I refer to and use as some of the homework throughout the class. Don't worry - even though The Simple Living Guide is a big book, you'll only be reading parts of it during this class. We'll be using that reading as our base for many of the thought-provoking questions that you'll be working on throughout class. You can order The Simple Living Guide from the library, purchase in Kindle format, or buy as a new or used copy here.
NOTE: When you sign up for this class, there is no need to sign up for my other two classes - 21 Days to Financial Freedom, and From Chaos to Clutter Free. This class gives you everything you'll learn in those two classes plus more.
Will You Join Me?
Sign up now to get all three classes in one and Simplify Your Whole Life.
$79
Testimonials are from readers of my books.