From Chaos to Clutter Free in 21 Days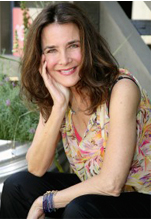 "Welcome! I'm Janet Luhrs, author of the best-selling The Simple Living Guide. You wouldn't think that the state of your home or office would be all that important, but if you're living with a near constant state of clutter and chaos - your whole life is affected."
From Chaos to Clutter Free in 21 Days
What would you do with your time and energy if you weren't weighed down by clutter and mess?
Can you imagine walking into your home or office feeling calm and peaceful, rather than burdened and overwhelmed?
Maybe you've tried organizing systems before, but they never seem to work long term.
Or maybe you've read books on clutter, but you just can't seem to get going to do what they suggest.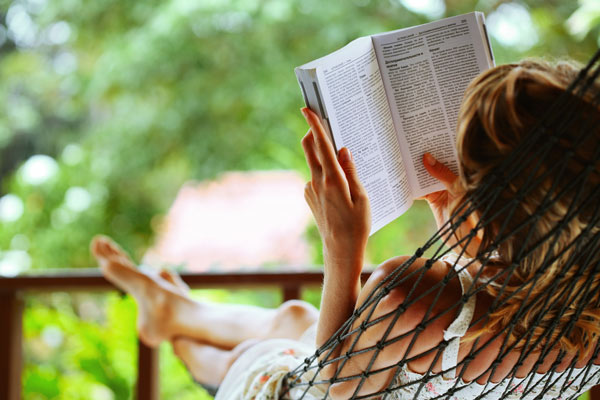 I know how frustrating clutter can be. You want to love your life but you can't when you're tied down by clutter.
Your dining room or kitchen table always seem to attract mess.
Your shelves and closets are stuffed and chaotic.
You can't find things you want.
Your clothes closet is a jumbled heap and for some reason, you can never find a decent outfit to wear.
Your kitchen always seems to be a mess.
Your bedroom is anything but the sanctuary it's supposed to be. (No wonder why you can't sleep!)
And you get overwhelmed just looking at all of the piles of paper and stuff in your office.
I've been there, too, and I know what works.
I taught myself how to have peace and order in my home and office, and then I shared my systems with thousands of people on most of the major media in the US and Canada. I've been on Oprah, World News Tonight and NPR, and in the New York Times, to name a few.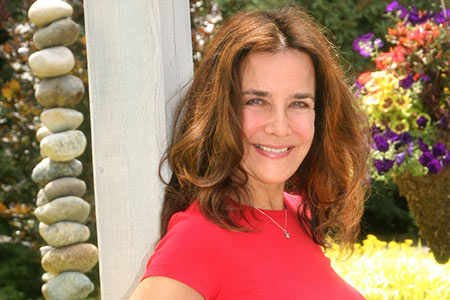 "My nirvana is a drawer that I can open smoothly and see a few nicely arranged contents sitting all in one layer. And where I have in my house only what I actually use."
- Janet Luhrs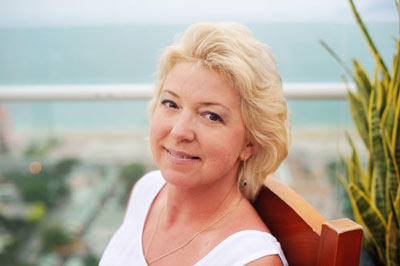 "Cleaning and exorcising my home of useless kitchen appliances, clothes I could no longer wear, and knick knacks pretending to be works of art was a painful process but one made easier by Ms. Luhrs. Cleaning out my home led me to simplify my budget, and then to simplify my leisure activities, and most recently to simplify my career."
- SGB
I've seen it all - and I know what works.
I also know what doesn't work. You can read clutter books. You can hire a professional organizer to swoop in and help you get organized. But the changes won't last until you change from the inside.
That's what happened to me. I tried all sorts of organizing schemes. I even hired a couple of professional organizers, but within a very short time, my place was a mess again. And that's when I began to develop my own simple clutter free system.
I can't tell you how freeing it is to have simple systems and less stuff.
But I also got pretty extreme. In class, I'll tell you how I massively simplified my office and basement.
No only that, but because I cleaned out my basement, I found a way to make money from my basement!
I'm going to show you simple - not complicated systems. By now, if you've read my books and if you've been following my blog, you probably know that I hate complicated systems of any kind. Remember the days of packed filing cabinets where they'd tell you to use different colored files for different categories? Yeesh. I'd forget which color was which and what files went where.
That was until I massively simplified my own filing system. Now it's so simple the whole thing fits into one little carrying case!
"One day I had the sudden realization: If I stopped buying things right this moment, there is no way i could ever use all that I have now."
- Don Aslett
Did you know that chronic mess and clutter affects your health and well-being?
When you can't get on top of your clutter and disorganization, you're living with underlying, chronic stress, whether you know it or not.
Ongoing, underlying, chronic stress is the number one cause of all health problems - from heart disease, to diabetes to cancer. All of them.
Stress affects every cell in your body, and when your cells are weakened from chronic, ongoing stress, they break down and then disease takes hold.
Let's clean up your mess and your stress together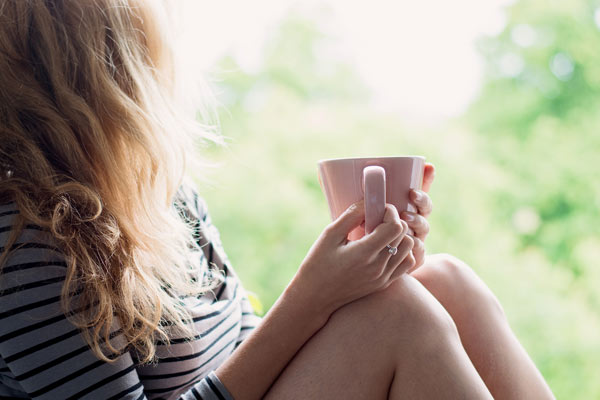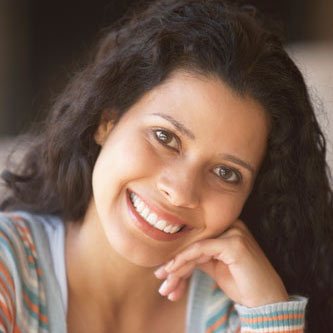 "I've already started getting rid of my excess clutter and I feel less of a prisoner now to all my "stuff." Even the kids are enjoying the changes (and I thought this was going to be my hardest challenge). The reason they are embracing this fairly easily is because the less time I have to spend taking care of all the other inanimate stuff in my life, the more time I have to spend with them. Now, that is something worth spending my time on. Thank you Ms. Luhrs for opening my eyes to a whole new world in front of me."
- Szan
This class is for you if…
You've had enough with feeling stressed every time you walk into your house.
You're tired of trying yet one more organizing system that doesn't work.
You're paying to rent a storage unit for you stuff.
You crave a sense of peace and order.
You love the idea of feeling good when you walk into your home or office, rather than stressed out.
You could maintain a simple, beautiful home on your own, but your partner is a packrat.
You can't imagine how your home could possibly be organized and calm because you have kids.
You hate spending so much time organizing and re-organizing stuff, and you dream of what you could do with more free time.
Tell me, what will you do with your time when you're no longer weighed down by clutter and disorganization?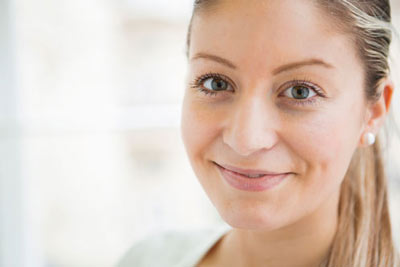 "It really did change my life, my attitude, and way of living."
- Hope
"I highly recommend this to anyone who feels that his or her life has become too complicated and who wants to bring back fun and joy in his or her life and settle down with outwardly less but inwardly more."
- Uwe
Your home and office can be peaceful, free of clutter and super easy to maintain in 21 days.
We focus on 3 core concepts: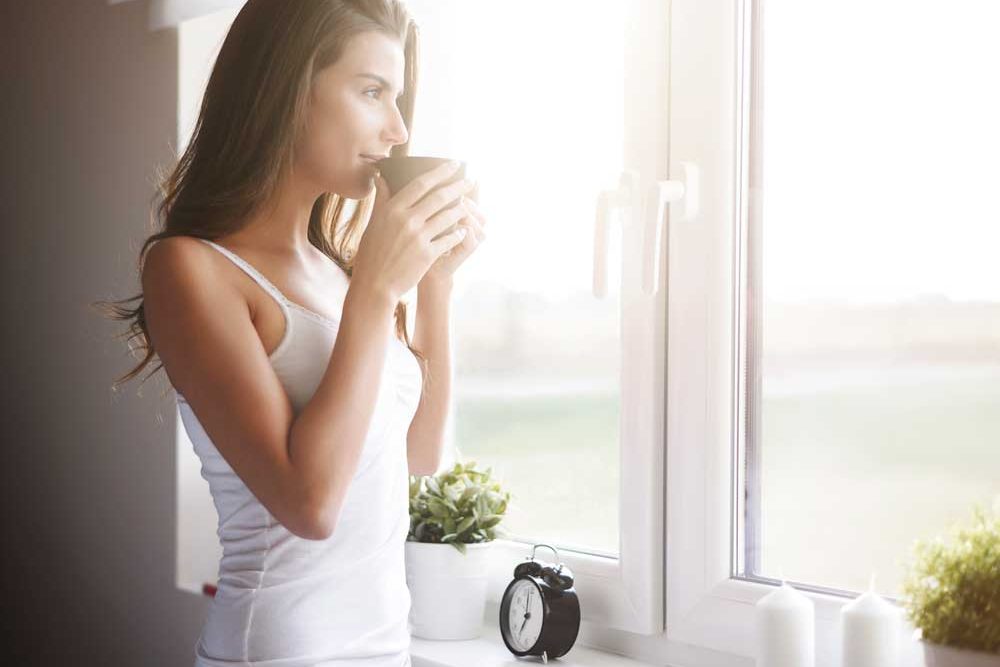 Who are you, and what's your ideal home?
The Surprising, True Impact of Possessions
How to be Clutter Free and Peaceful for Life
What's Different About My Clutter-Free Plan?
My class is all about YOU.
And there's a reason for this.
After learning how to organize and simplify my own life, and after talking to and helping hundreds of people with their clutter problems, I realized that the people who are successful at clearing clutter AND keeping it clear, have made fundamental shifts inside themselves.
That fundamental shift is what works.
How Does It Work?
We start with a discovery of who you are, what makes you tick, and what's going on in your thinking that has led to your clutter and disorganization.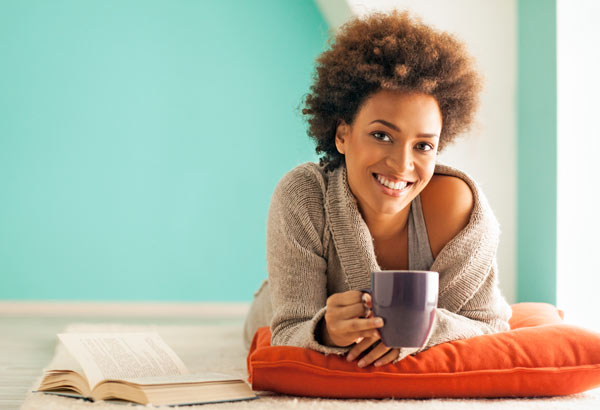 Did you know that your home and office are simply reflections of who you are inside?
Did you know that if you shift how you see the world from inside yourself - your home and office will shift, too?
And did you know that when your home and office are simple and clear - your thinking will become more clear?
When you "graduate" from my class - you'll be on your way to ease, peace and the simplicity that you crave.
You'll learn my own secrets - such as my super extreme office and basement makeovers. You won't believe what I did with these two rooms that took away huge amounts of stress - huge! I was able to do this because I learned how to pay attention to my feelings when looking at my rooms and my stuff.
Here's What You'll Learn:
How to quickly decide what to keep, and what not to keep
How to take away stress in every room and on every shelf in your home
Why you've been so stressed in your home or office and in certain rooms
How to sleep better by simplifying your bedroom
What your ideal home or office looks and feels like
How to work with a packrat partner
How to simplify with kids (It's totally possible because I've done it)
Why it's so important to drop the idea of perfection
How to set up your house so it helps you do the housework (I'm not kidding)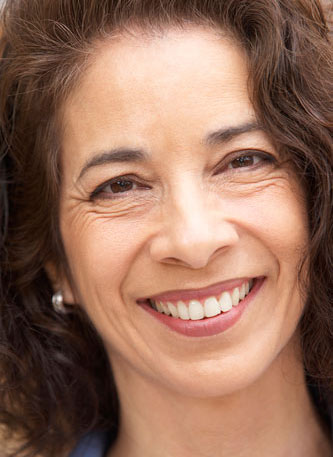 "I recommend it if you are looking for ideas and inspiration!"
- LF
What's Included in Your 21-Day Clutter Free Program
Structure
Guided audios from Janet
Educational presentations
Inspirational reading
Dream home journal
Guided homework journal
Personal roadmap for success
Indefinite access to resources and audio recordings
Support
Introductory audio with Janet Luhrs
Personal, one hour coaching session with Janet
Access to private email address for your questions
Workbooks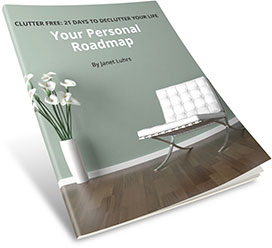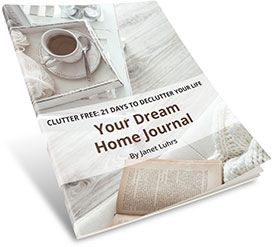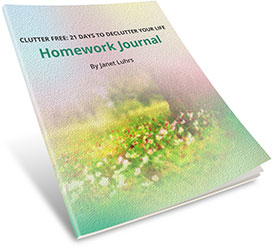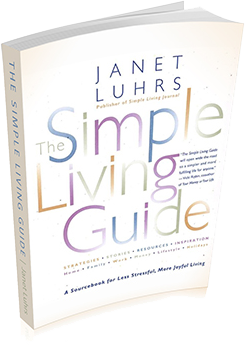 REQUIRED READING: You'll need to get a copy of my best-selling book, The Simple Living Guide. The book contains the inspirational reading that I refer to and use as some of the homework throughout the class. Don't worry - even though The Simple Living Guide is a big book, you'll only be reading parts of it during this class. We'll be using that reading as our base for many of the thought-provoking questions that you'll be working on throughout class. You can order The Simple Living Guide from the library, purchase in Kindle format, or buy as a new or used copy here.
Will You Join Me?
Sign up for class now!
$49
Testimonials are from readers of my books.