What is it about holiday parties? Everybody goes into major stress trying to pull together the perfect holiday dinner or party. Me, too. But I vowed this year to simplify my holiday gatherings so that I could enjoy them as much as my guests do.
No doubt but you're like me – over the years, we've  hosted our fair share of dinner parties, cocktail soirees, and potlucks – both with family and friends. So this year, I asked myself what is it about holiday parties that causes way more stress then the usual party? I think it's all about expectations from decorations to special-occasion, traditional food dishes. Not only that, but everyone has emotional expectations that somehow holiday gatherings are supposed to be perfect.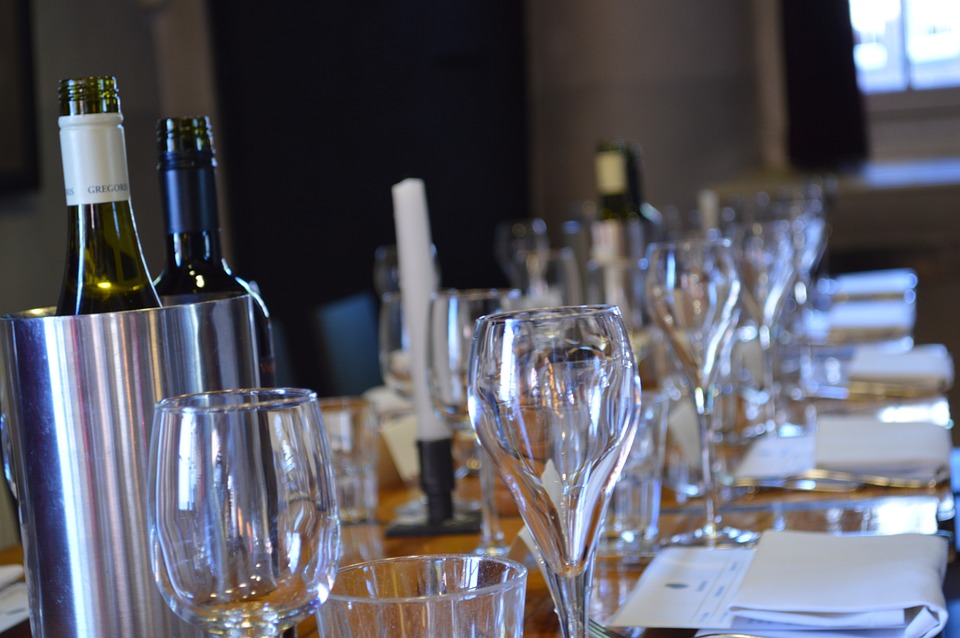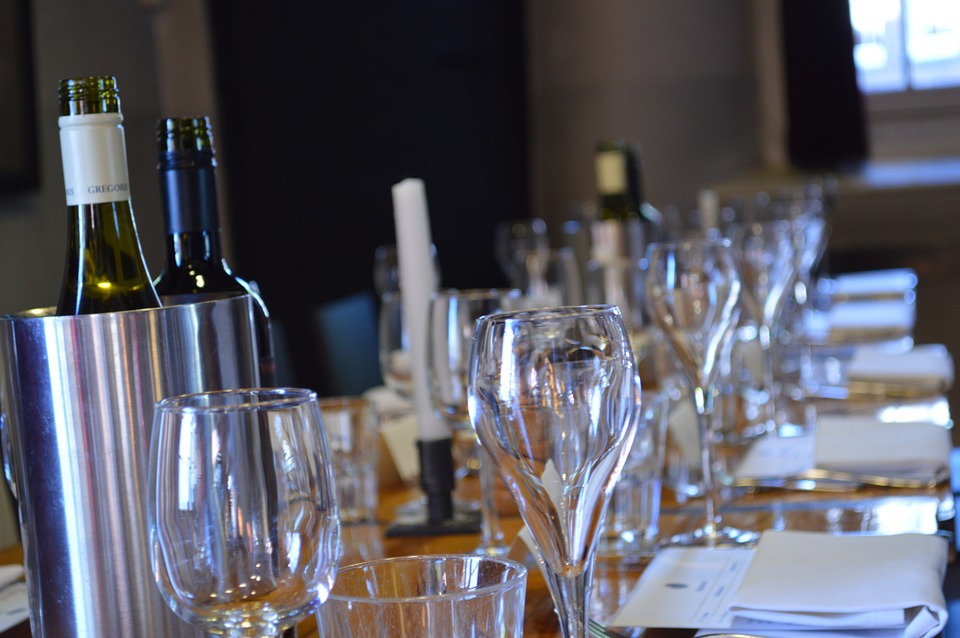 So this year I decided my holiday gatherings are going to be fun. In fact, I hosted a holiday party over the weekend, and tried some tricks for how to host a holiday party with a more simple approach. It worked, and I think I had a lot more fun in the process. Here are the tricks I used…
Get as much done ahead of time as possible. This year, I called these decorations good: small Christmas tree, a sprig of mistletoe, our nativity set, and basic table decorations (tablecloth, napkins, and simple centerpiece of candles arranged on a platter). My husband and I spent about an hour decorating on Saturday, ahead of the party on Sunday. Hint: Just decorate the common areas where guests will congregate. I also did all of my shopping and cleaned the house on Friday.

Go simple with food prep.For the main meal, I popped a roast in my crock pot (recipe similar to

this one

) and trimmed green beans. And sure, I could have spent hours and hours putting together beautiful holiday-themed appetizers. However, I opted for a simplicity – olives, cheese, crackers, veggies, and nuts. All I had to do was unwrap everything and arrange it nicely, a few minutes before my guests began to arrive. I also put two different spiced ciders on the stove to simmer, with spirits and spices on the side for guests to add as they pleased – a fun self-serve cider bar!

Take time to relax as you prep. Doing things in stages is important if you don't want to feel exhausted before your guests even show up. By spreading things out and making choices for simpler foods, I was able to enjoy a nice coffee and breakfast on Sunday morning with my husband, instead of running around and getting stressed.

Clean as you go. This is important, and it makes for easier clean-up after guests leave. When I stepped away from the holiday fun and games to boil potatoes for dinner, I put away all of the appetizer foods and popped the dishes into the dishwasher. Then after everybody left, we only had dinner dishes and glasses to wash.

Don't sweat the mishaps. One of my cheeses was absolutely terrible, I made far too many mashed potatoes, my roast had too many onions, and the tablecloth received a terrific splash of red wine. But that's the nature of these things. I chucked the cheese, packed away a few days' worth of leftovers, and picked around the onions. Also, every host should have a tried-and-true stain remover… Mine is

Melaleuca Sol-U-Mel

.
After my guests left, we had a manageable amount of dishes to do, leaving plenty of time to kick back and relax to enjoy the rest of the evening. The best part? My choices for simplicity and all of my prep allowed me to enjoy games and conversation with our guests, instead of being trapped in the kitchen the whole time!
Featured photo source: Pixabay.com